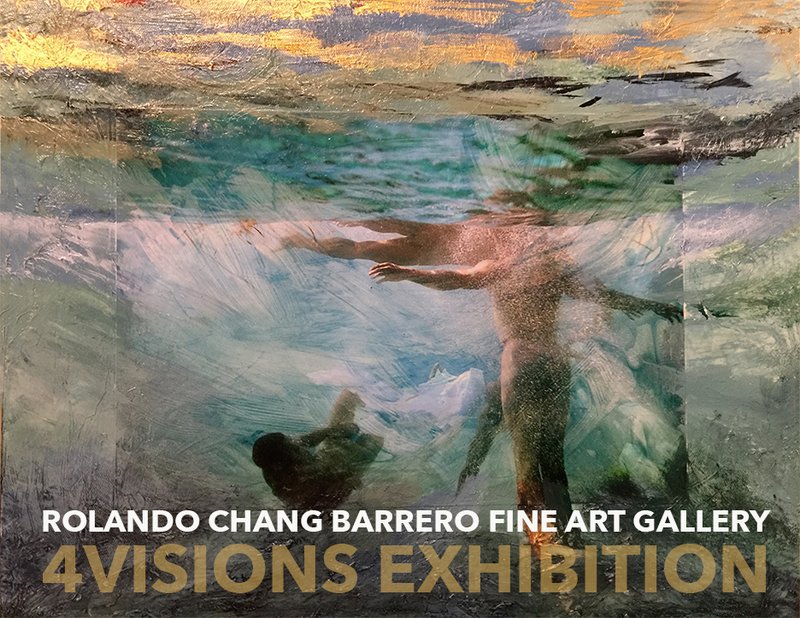 Rolando Chang Barrero Fine Art
711 Lucerne Avenue
Lake Worth Florida 33460
March 2016/April 2016
Lake Worth-
The Rolando Chang Barrero Fine Art Gallery presents 4 VISIONS an exhibition of contemporary fine art photography by
Philip Ross Munro,Adam Collier Noel, Brian Cattelle, and Pat Swain. The exhibition focuses of the the personal expressions of four contemporary photographers and the styles that have made them some of the leaders in the photographic world. The exhibition opens with a reception on Saturday evening, March 19, 2016 at 6 pm during PRIDE FEST WEEKEND in Lake Worth and in conjunction with ART SYNERGY'S Palm Beach ArtForms Events during ArtBocaRaton.
Philip Ross Munro is a graduate of the Ecole Nationale Superieure des Beaux Arts in Paris and has a background in Engineering from McGill University in Montreal and Digital Media from City College in San Francisco.
Mr. Munro's career spans more than thirty years and his current studio is a 4000 sf warehouse in the Design District of Miami Florida He is known for his paintings and photography of shadows, underwater figures and more series investigating the human balance and perception. During the last twenty fie years Munro has shot underwater images in natural bodies of water; using uncontrolled situations and everyday people instead of professional models. This production reveals the artist as a 'Documentarist': an observer of mind / body relationships to circumstance. He chronicles the nuances of human comprehension and situation, exposing sensuality in a delicate balance.
Brian Cattelle / Bare USA Project
BARE USA is a nationwide fine art photography project that delves into the study* of natural beauty in contrast with man-made decay. This contrast is explored by photographing nude models in abandoned locations nationwide. Visit
BARE-USA.com
to learn more.
Adam Collier Noel
Adam Collier Noel is an internationally collected artist who graduated from Herron School of Art & Design where he received his Bachelor of fine arts degree in photography.
Adam is currently working from his studio in south Florida and exhibiting work in Indianapolis, Fort Lauderdale, Calgary and Key West.
Pat Swain leans towards the quirk and tribulations.
She is also an award-winning photographer whose work has been shown extensively around the world. Among the many publications her photographs and digital art have appeared in are Leonardo (MIT Press), the New York Times, Digital Fine Art, Spin Magazine, New York Magazine,. She holds a B.A. from Mount Holyoke College, an M.F.A. from Pratt Institute, and an M.A. from Columbia University. She has taught digital imaging at the University of Massachusetts at Amherst and the School of Visual Arts in Manhattan. She lives and teaches in New York City.