Pat Swain, Archival Luster Photo Print, Tw Lost Flamingo Find Love in the Jungle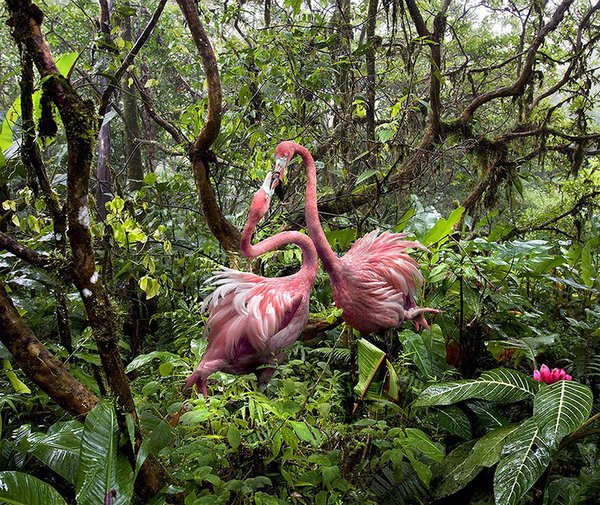 Pat Swain, Archival Luster Photo Print, Tw Lost Flamingo Find Love in the Jungle
Pat Swain / Lost Flamingos in the Cloud Forest Series




Pat Swain leans towards the quirk and tribulations.

She is also an award-winning photographer whose work has been shown extensively around the world. Among the many publications her photographs and digital art have appeared in are Leonardo (MIT Press), the New York Times, Digital Fine Art, Spin Magazine, New York Magazine,. She holds a B.A. from Mount Holyoke College, an M.F.A. from Pratt Institute, and an M.A. from Columbia University. She has taught digital imaging at the University of Massachusetts at Amherst and the School of Visual Arts in Manhattan. She lives and teaches in New York City.